One of the five suspects implicated in the murder of the Nyeri billionaire's son allegedly put up a two-bedroom house from the payment he received.
Court documents showed that Eddy Kariuki embarked on setting up the structure after the murder of Daniel Mwangi Wang'ondu, while another suspect, Raphael Wachira, is said to have bought household items. Both suspects were placed at the scene of the crime by detectives using call records.  
Detectives claimed that all the suspects including, James Mahinda and Geoffrey Warutumo received Ksh160,000 from Mwangi's father Stephen Wang'ondu after they killed his son.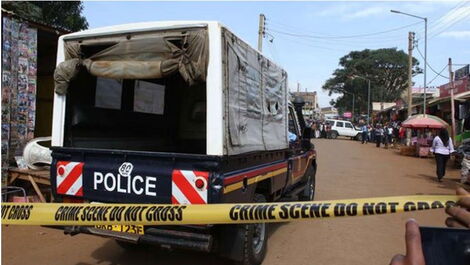 A police vehicle at a scene of a crime
Facebook
It is not clear, however, how the four suspects sub-divided the money.
All the suspects are still in custody and Joyce Maluki, an officer from the Directorate of Criminal Investigations (DCI) has objected to their release on bail. She argued that they may flee once released.
Maluki also objected to the release on bail of Wang'ondu on the grounds that he would interfere with witnesses if released.
A police statement alleged that the driver, James Mahinda, had been given Ksh20,000 to facilitate the murder.
He later contacted three long-term friends who all converged at a popular restaurant in Nyeri to orchestrate the murder. The driver would then go to a hardware store where he bought a metal rod that was used in the killing.
The businessman's body was found lying in a pool of blood on January 1 outside his home in Mweiga town. 
His body was found next to his Volkswagen Golf car and nothing was stolen from the car or the house.  
Sources close to the family told Kenyans.co.ke that the victim's father is a known wealthy businessman with several petrol stations in Nyeri.
The suspects are set to appear in court today for a hearing of their bond application.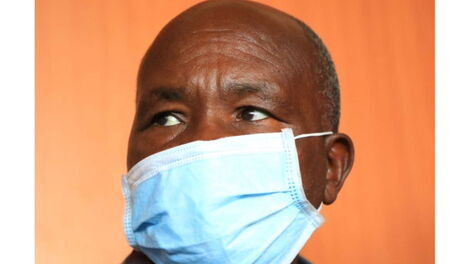 Nyeri billionaire Stephen Wang'ondu during a court session
Daily Nation